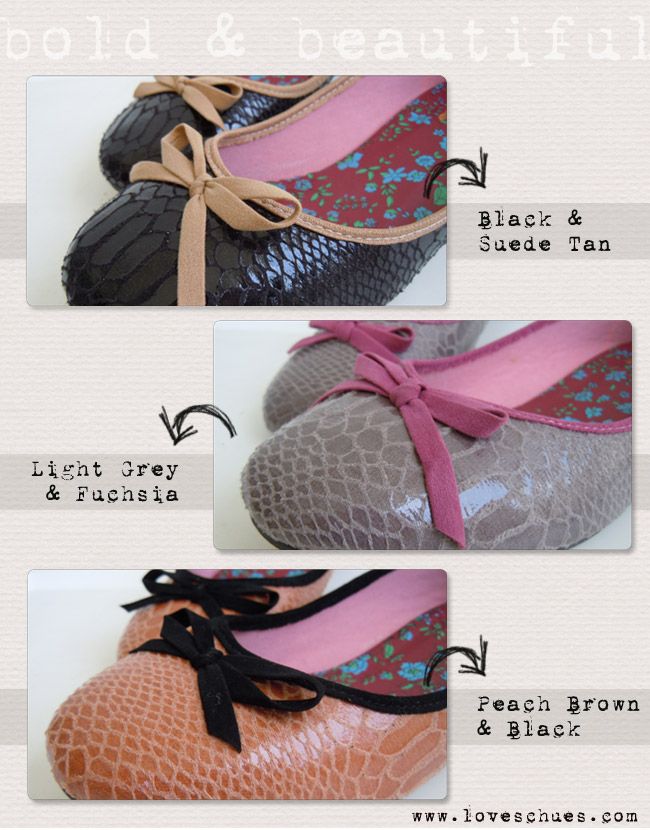 A bold, classic print with a tinge of girliness with that sweet little ribbon - perfect combination, I'd say! :)

What colour would you pick tonight?

STATUS UPDATE
2 Oct 2012Black (with Suede Tan):

36, 38

Peachy Toast Brown (with Black): All Sold
Light Grey (with Fuchsia):

38 (L/P)

Faux Snakeskin Messenger Bag: All Sold!

*L/P = Last Pair

Please only comment for sizes indicated in

BOLD PINK

as above!Any comments indicating sizes that are not listed above will not receive a reply.Thank you for your support! :)

xx,

Mei Ting

Love Schues

DISCLAIMEROur advise on the sizing/fitting of our shoes are largely based on our own experience wearing the shoes.

While we try our best to advise our customers on the accuracy of sizing, please note that there can be occasions whereby our advise may not be 100% accurate for some due to other factors such as the individual's broadness of feet, parallax error, etc etc.Please also note that there MAY be discrepancy of colour accuracy due to screen resolutions.

We hope to seek your kind understanding, thank you.

*

*

*

Prices below reflects original retail price and are EXCLUSIVE of postage & handling fees.SIZING AS ADVISED BELOW ARE BASED ON BEST FIT FOR LENGTH.

Please leave a comment to purchase, and we will get back to you shortly. Do refrain from emailing us your orders as we give priority to those who have left comments before attending to orders made via emails.

IMPORTANT: Only sizes 36 - 40 are available for ALL designs, unless otherwise stated.All sizes fit true to EURO sizing, unless otherwise advised.Length measurements of flats in inches
(measured from insole)
Size 36 - 9.2inches
Size 37 - 9.4 inches
Size 38 - 9.6inches
Size 39 - 9.8inches
Size 40 - 10 inches The above measurements are taken with approximate value.
Please allow a /- 0.1inches difference across all sizes. Width of toe box varies according to sizes.
Please email us at ask.schues@gmail.com for any size enquiry and we will be glad to assist you.

Alternatively, ask us anything via

Formspring

!

You may also visit our

FAQ

page to see if any of your queries have already been answered.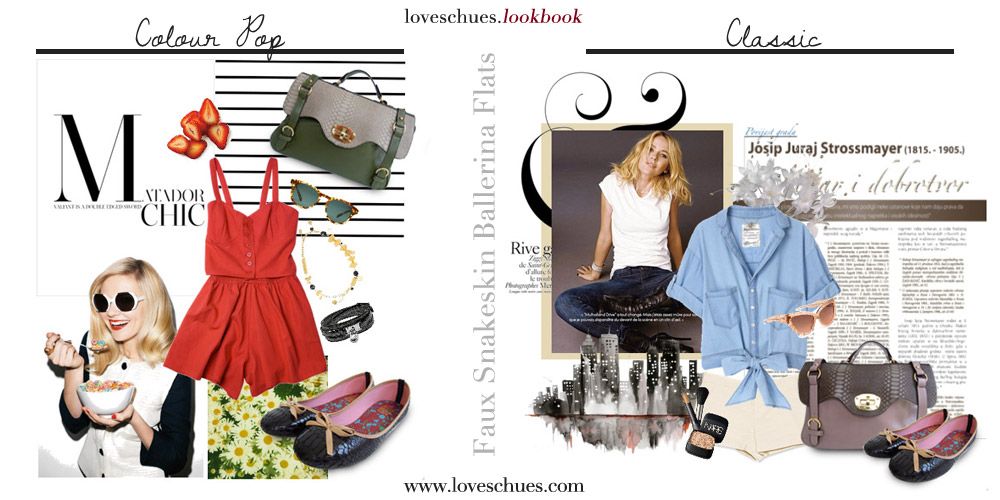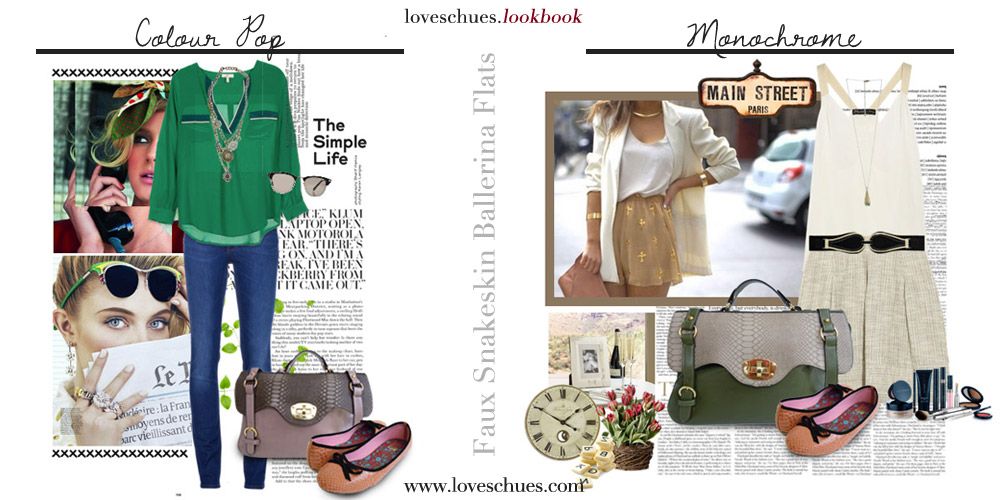 FAUX SNAKESKIN BALLERINA FLATS
in Black (with Suede Tan) / Peachy Toast Brown (with Black) / Light Grey (with Fuchsia)
SIZES AVAILABLE
36 - 40
MATERIAL & DETAILS
Fabric material used
Prints has slight glossy effect to highlight them, outline of prints are made of soft velvet texture
Velvet lined inner side panels
Cushioned base
Floral insole prints
COLOUR ACCURACY
Colour of all colourblock flats are accurate towards the product shots as seen above
SIZING MATTERS
Please take
your USUAL EURO sizing for this design.
(i.e. if you're a local EUR 37, please get 37 for this design)
$27.50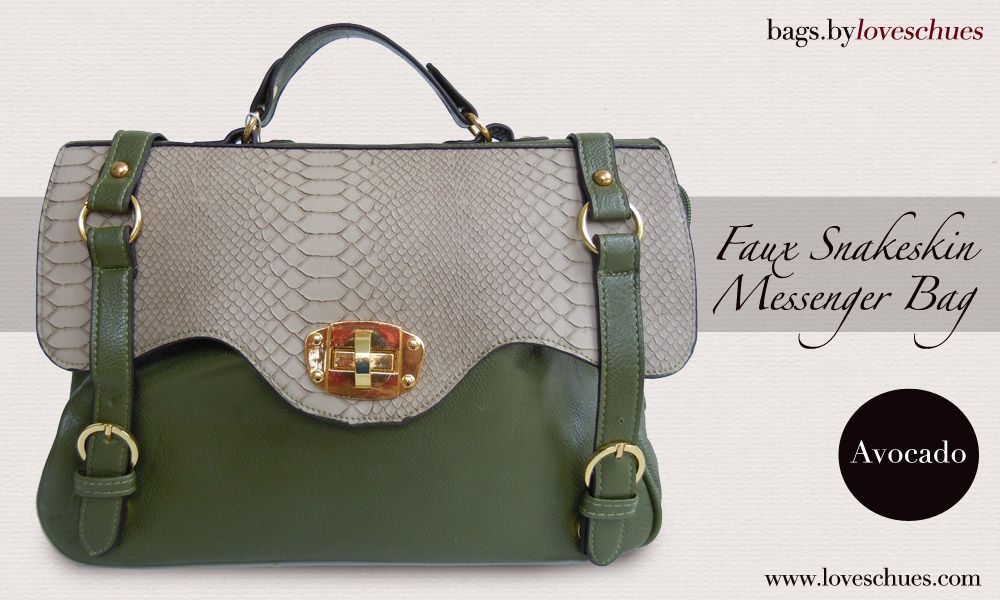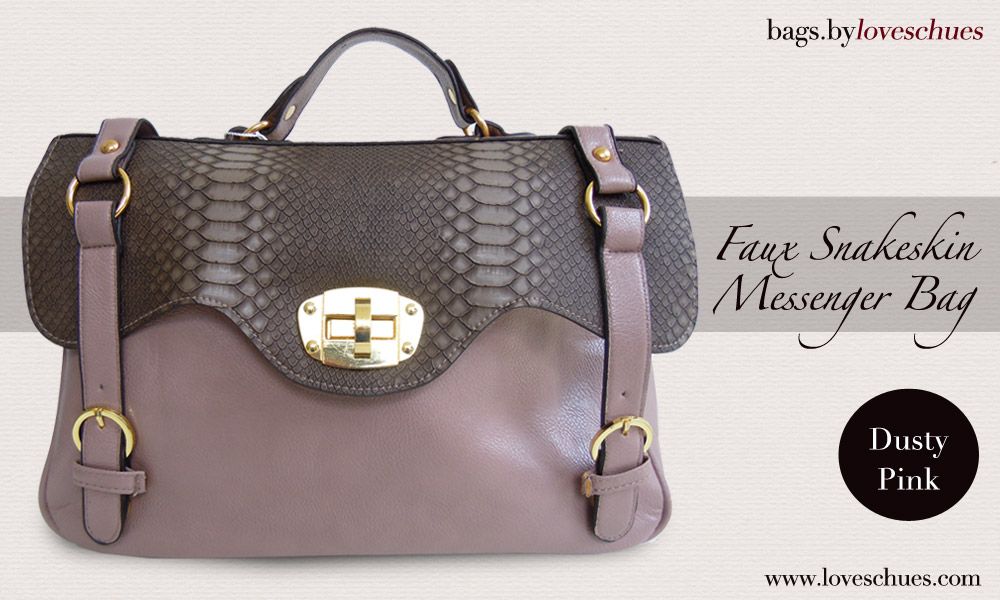 FAUX SNAKESKIN MESSENGER BAG

in Avocado / Dusty Pink
MEASUREMENTS
22cm (height) x 31cm (width) x 10cm (base)
MATERIAL
Made of PU leather
DETAILS
Rusty gold hardware
Detachable sling (measures 70 - 127 cm)
2x inner zip compartment
1x exterior zip compartment
Zip closure for bag
Cannot fit A4
DISCLAIMER
There are slight scratch marks on the locket.
We have clarified with the suppliers and this is NOT considered a defect as it is present across all stocks.
Please purchase only if comfortable with the above, thank you.
$29
*
*
*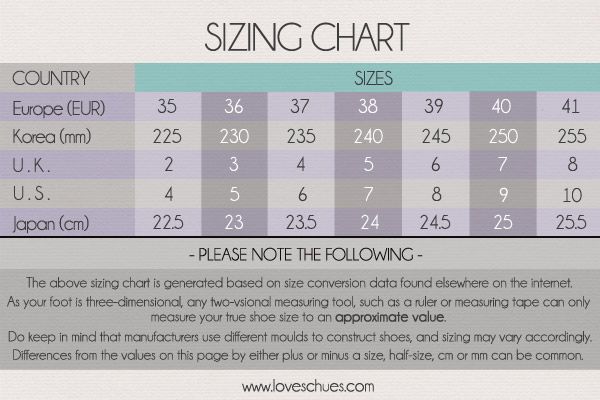 FOR YOUR REFERENCE
Returning Customers
Thank you for your constant support!
Please take YOUR USUAL Love Schues shoe size for the FAUX SNAKESKIN BALLERINA FLATS. :)
If You're New to Us
Welcome to Love Schues! :)
Here are my personal local retail shoe store sizing:
Charles & Keith 38, Zara 38, Rubi 39, Topshop 38/39, Mitju 38/39
Here are the measurements of my feet, which you may refer against the sizing chart that I've created above:
Length: approx 24.5cm (9.65 inches)
Width: approx 9.1cm (3.58 inches)
I am a
local EUR 38
½.
I wear
SIZE 39
for the Faux Snakeskin Ballerina Flats.

*
*
*
Please leave a comment in the following format for orders:
Name:
Item:
Colour:
Size:
Alternative: (in the event item is OOS)
Email address: (invoice will not be issued if there is no valid email add)
For any order, payment or T&C queries, please visit our
Ordering Info
page.
Alternatively, please feel free to email me at
ask.schues@gmail.com
or via the
Formspring
account for any queries.
*
*
*
Psst... Do not forget to hop over to our freshly updated

SALE

page for shoes at a steal! <3